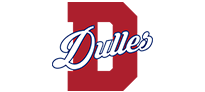 2019 Viking Classic
Speech and Debate Tournament
TFA IQT Tournament
October 11 - 12
The Dulles High School Speech and Debate Team invites you to the 2019 Viking Classic, a TFA Individual Qualifying Tournament to be held on October 11th and 12th.
Our tournament is pleased to host your team with our various speech and debate events. With our early start and end times on Friday, and a smooth schedule, a gourmet hospitality with a well-stocked concession stand, and great judging staff, we hope you enjoy our tournament! We are committed to providing the best tournament experience!
We will be offering all Individual Events, World Schools, and four rounds in Debate events. Registration will occur through Joy of Tournaments and are due no later than October 7th, 2019, or until our facilities are full. Drops after the deadline are extremely inconvenient due to logistics; drops past the deadline will incur a fee.
We are committed to a quality tournament experience for students, coaches, and judges. We offer are proud to offer a competitive/educational experience for all contestants.
If you have any questions, please email or contact Kellyn Burke, at kellyn.burke@fortbendisd.com
New this year: the entire tournament will be billed through our
Speech and Debate Parent Organization (501c3).
All fees for tournament are to be paid to "DHS Debate Parent Organization"
As soon as you start registering competitors, I will email you the DHS Debate Parents
Organizations W-9. You will have to submit the W-9 to your school/district bookkeeper to facilitate payment to a new vendor.
Email Coach Burke immediately with any questions/concerns.
ATTENTION ALL PARENTS AND VOLUNTEERS
Fort Bend ISD requires all parents and volunteers assisting with this tournament to have a Criminal History Check on file prior to being allowed to volunteer. This process should be quick and please do this early and allow up to five business days for processing. Please forward the verification email that you have been cleared to the Judging Coordinator. Thank you for your cooperation!
Click HERE to access the Criminal History Check Application
After you have completed the application, have been cleared and forwarded the confirmation, you will be emailed the Volunteer/Contract Judge Registration Form.
Thank you; we look forward to seeing you in October!
Kellyn Burke
Tournament Director
DHS Speech and Debate Head Coach
Kellyn.Burke@fortbendisd.com
281-327-8728