A Proclamation Issued for
Southside Forensic Olympiad
January 20th and 21st, 2017
attention: ALL SCHOLARS OF FORENSICS PRACTICE ! ! !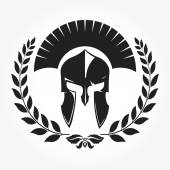 The Triumvirate would like to extend their personal invitation to scholars and their gladiators to attend the 2017 Southside Forensic Olympiad.
We are an ACTAA State Tournament of Champions qualifying tournament - coaches must follow ACTAA TOC qualifying guidelines to determine who may enter. Schools may enter both a sweeps and non-sweeps slate. Debaters may enter IE's as the schedule allows, but rounds will not be held for debaters who break - they may have to make a choice.
Multiple slates are welcome, but one qualified judge for every ten individual event entries must be provided. Entries in each individual event will be capped at 10 per event. In Reader's Theatre and Words and Music, each school may submit only one entry per event. Coaches MUST have proof of performance/royalties with them at check-in time.
ENTRIES MUST BE RECEIVED BY MONDAY, January 16TH, 2017!!!
It is best to register on Joy of Tournaments but you may also EMAIL YOUR ENTRIES to Jason Bugeja at jbugeja@fortsmithschools.org. If entries are clearly typed, a second option would be to fax to 479 648-8204. I will notify you by email that your entry has been received. You may mail your dues early, pay at Registration, or bring a copy of your purchase order. Please follow up on late payments. Cash or checks will be accepted. Please make all checks payable to SHS Drama.
DROPS: SFO cannot refund any drops after the entry deadline, but please notify us of any drops AS SOON AS POSSIBLE.
GENERAL INFORMATION: Please use the SFO Food Court. There are no restaurants close to Southside, and we are working hard to provide a variety of foods and snacks for gladiators at reasonable prices. Please, NO BUSES ON CAMPUS BEFORE 4:00 PM FRIDAY.
Summer Rodriguez, Student Coordinator
Jason Bugeja, Tournament Director
Southside High School, 4100 Gary Street, Fort Smith, AR 72903
Auditorium Phone 479 646-1179 Southside Fax 479 648-8204
Jason Bugeja's Cell Phone 479-561-4355
Quick Announcement
LD Debate is Collapsed and will be using the following
Public colleges and universities in the united states ought not restrict any constitutionally protected free speech